Who We Are?
VEDICAYUR WELLNESS INDIA PVT. LTD.
♦ VEDICAYUR has been established to produce high purity Indigenous Ayurvedic Medicines to serve the people. VEDICAYUR is equipped with all the necessary certifications like FSSAI, GMP, ISO, HALAL and others for quality control & process standardization.
♦ Vedicayur is emerging as a truly professional and dependable house for procurement of quality formulations at competitive prices. We manufacture more than 45 Ayurvedic formulations.
♦ Please contact us at 9313784578 for third party manufacturing/private labeling.
♦ Suitable for new startups and online sellers. We entertain small lots also. The team of dedicated and experienced professionals is the driving force, with an aim to provide value-for-money to its customers who are the key force for driving our business.
♦ We are always committed to serve them to their satisfaction.
♦ Vedicayur is formed by a few professionals associated since beginning of the direct selling in India and have exposure of more than two Decades at the ground level of the industry. The Vedicayur team is actively involved with FDSA (Federation of Direct Selling Association) in the mission of "Disciplined Direct Selling in India" and to bring Direct Selling industry in organized sector through a defined legislation.
---
VEDICAYUR TEAM – THE FORCE BEHIND THE MISSION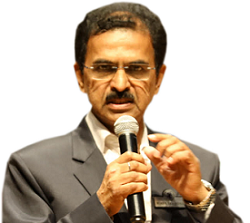 Rajiv Gupta - M.Pharm.
Director, Vedic Ayur Wellness India Pvt. Ltd.
Secretary, Pehal Foundation
---
PHARMACEUTICAL INDUSTRY

♦ Worked with Ranbaxy Laboratories Limited, as Production Manager.
♦ Worked with Sharda Boiron Laboratories Limited, Sahibabad as a Plant Controller.
♦ Consultancy for Pharma industry to share the experience of International protocols/dossier & WHO norms.